This product is available upon request. Please contact your local HARTING subsidiary.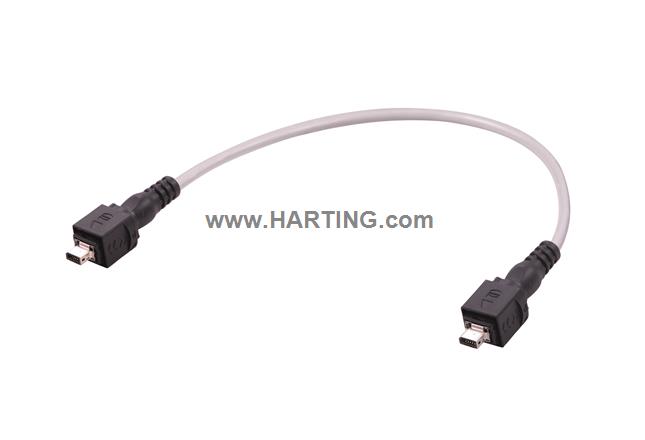 Image is for illustration purposes only. Please refer to product description.
MPP ix Type B 5x2xAWG26 Signal PVC 0,2m
Copper cable, (round), Cable assemblies, Pre-assembled on both sides, Cable length: 0.2 m
Part number: 33 48 353 5A20 002
Please login or register for a free MyHARTING Account to see all information about product availability and your order.
Category

System cabling

Series

HARTING Mini PushPull

Identification

ix Industrial®

Element

Cable assemblies

Specification

Pre-assembled on both sides

Connector 1

HARTING Mini PushPull

ix Industrial® Type B

Overmoulded

Connector 2

HARTING Mini PushPull

ix Industrial® Type B

Overmoulded

Type of cable

Copper cable (round)
Cable length

0.2 m

Number of cores

10

Core structure

10x AWG 26
Rated current

‌ 1.5 A

Rated voltage

50 V AC

60 V DC

Limiting temperature

-5 ... +80 °C unmoved

-30 ... +80 °C moved
Material (cable)

PVC

Colour (cable)

Grey
Specifications

IEC 61076-3-124
Packaging size

1

eCl@ss

27060390 Ready-made data cable (unspecified)