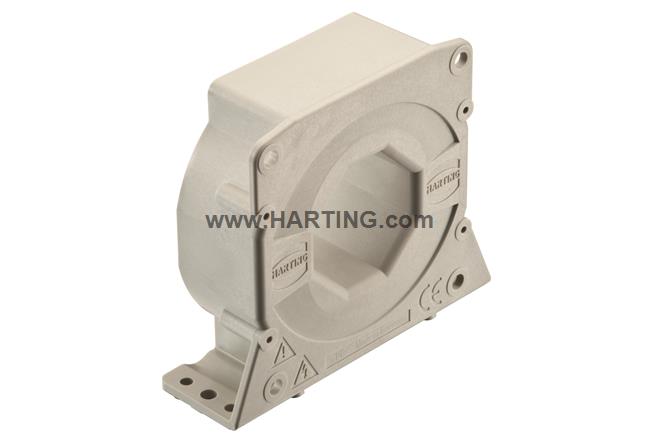 Image is for illustration purposes only. Please refer to product description.
Current Sensor HCM 1000A-0-50-CCA-C
Current sensor, Industrial version, IPM Primary current, measuring range: ‌0 ... ±1.500 A, KN Turns ratio: 1 : 5000
Part number: 20 31 100 0201
Please login or register for a free MyHARTING Account to see all information about product availability and your order.
Category

Current measurement

Series

HCM

Element

Current sensor

Sensor technology

Hall-Effekt

Closed loop

Features

Hall effect compensated current sensor

Measurable currents: AC, DC, pulsed, mixed ...

High accuracy over the entire measuring range

Galvanic insulation between primary and secondary current

Switchboard mounting

Housing material and potting mass have a flammability rating UL 94 V-0

Applications: frequency converters, electrical drives, switched mode power suppplies, UPS
Termination

Metz Typ 320 (PT11503VBBN)

Field of application

Industrial version

Pack contents

Connecting cable included
IPN Nominal primary current

1,000 A

IPM Primary current, measuring range

[‌0] ... [±1.500 A]

RM Measuring resistance @ IPM max, UC max, TA max

≤22 Ω For other primary currents see diagram.

ISN Nominal secondary current

200 mA

KN Turns ratio

1 : 5000

UC Power supply

±15 ... ±24 V ±5 %

IC Current consumption @ UC min 21 mA + IS
X Overall accuracy @ IPN, TA = 25 °C

± 0.4 %

ΕL Linearity

< 0.1 %

IO Offset current @ IP = 0 A, TA = 25 °C

± 0.4 mA

IOT maximum temperature drift of IO

± 0.1 mA

tr Response time @ IPN

< 1 µs

di/dt with optimal coupling

> 100 A/µs

f Frequency

0 ... 100 kHz

TA Ambient temperature

-40 ... +85 °C

TS Storage temperature

-45 ... +90 °C

RS Secondary coil resistance @ TA max

46 Ω

UD Test voltage, effective (50 Hz, 1 min)

3 kV Primary - secondary

USt Rated impulse voltage (1,2/50 µs)

12 kV

UB Rated voltage

900 V

Overvoltage category

III

Pollution degree

2

Ls Clearance distance

‌ 25.2 mm

Ks Creepage distance

‌ 34.5 mm

Tightening torque

‌4 Nm (2x steel screw M5 - Vertical)

‌3.2 Nm (4x steel screw M4 - Vertical)

‌4 Nm (4x steel screw M5 - Horizontal)
Material (hood/housing)

Polycarbonate (PC)

Material flammability class acc. to UL 94

V-0

RoHS

compliant with exemption

RoHS exemptions

6(c): Copper alloy containing up to 4 % lead by weight

ELV status

compliant with exemption

China RoHS

50

REACH Annex XVII substances

No

REACH ANNEX XIV substances

No

REACH SVHC substances

Yes

REACH SVHC substances

Lead
Specifications

EN 50178

IEC 61373

Approvals

DNV GL

CE

Yes
Packaging size

1

Net weight

721 g

Country of origin

Germany

European customs tariff number

90303370

eCl@ss

27210902 Current transformer
Data sheet

Type sheet

CAD data 3D